TO HEAR THE SHOW, PRESS THE "PLAY" BUTTON AT THE BOTTOM OF THIS POST…
(podcasting from the studios in the OTL Bunker, somewhere in Chicago)
(broadcasting on the "craft" radio station WLUW-FM (88.7) Chicago)
Mike Stephen chats with the Reader's Mick Dumke about local politics, previews Chicago Craft Beer Week 2011, and talks to local actor Danny Goldring about working on a movie that was shot in Chicago.
Mick Dumke— Senior Writer for the Chicago Reader
From our new mayor to analyzing what the Chicago City Council actually does and everything in between, Mick chats about local politics.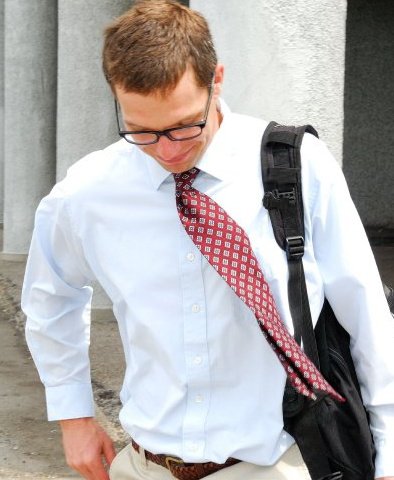 Mick Dumke
Pete Crowley— President of the IL Craft Brewers Guild, Director of Fermentation at the Haymarket Pub
May 19th begins Chicago Craft Beer Week 2011.  We get the lowdown on the festivities and discuss Chicago as a craft brewing hub.
Danny Goldring — Actor in Chicago Overcoat
Local actor Danny Goldring tells us about his latest role as a homicide detective in this movie shot and produced here in Chicago.
Danny Goldring in Chicago Overcoat
OTL #243 local music provided by Sleep Out…
Podcast: Play in new window | Download