TO HEAR THE SHOW, PRESS THE "PLAY" BUTTON AT THE BOTTOM OF THIS POST…
(podcasting from the studios in the OTL Bunker, somewhere in Chicago)
(broadcasting on the "keep it local" radio station WLUW-FM (88.7) Chicago)
Mike Stephen talks to the Reader's Ed Zotti about rethinking the L, gets the details on the Goose Island Beer buyout, and discusses Chicago journalism with journalist Geoff Dougherty.
Ed Zotti— Author of "How to Fix the El" in the Chicago Reader
The CTA is planning the Red and Purple Line Modernization Project.  Ed thinks that in the wake of this, it's a good time to rethink how the El runs in Chicago.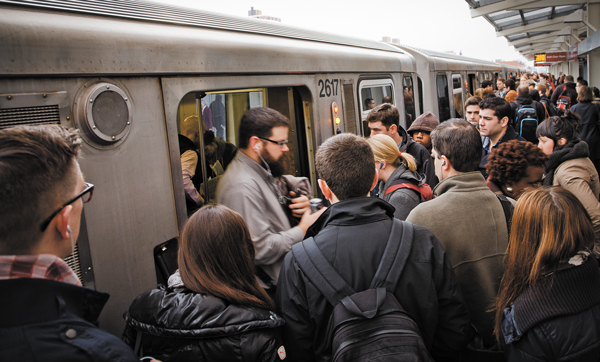 Photo By Michael Boyd
Josh Noel— The Beer Writer for the Chicago Tribune
Goose Island Beer Co. has been sold to Anheuser-Busch.  What will this mean for our beloved local brew?  Josh joins us to answer that question and many more.  Check out his Trib article HERE.
Geoff Dougherty— Founder of the Chicago Current
He's bounced around different local media outlets over the past 10 years.  Geoff joins us to talk about his latest project and some of his views on Chicago journalism.
OTL #236 local music provided by Soft Speaker…
Podcast: Play in new window | Download